Working With you
Our goal is to maximise the potential of your gene therapy programmes. But collaborative science only works when strong partnerships and relationships are built
Once we understand your payload, target and disease area we can develop a bespoke research plan and create a LipTide solution just for you.
LipTide can be tuned to enter specific cell types by customising the surface peptide to engage receptors of your choice. This limits off-target effects and ensures active uptake into the target cells – achieving the specificity of a virus without the manufacturing challenges or toxicity issues.
We can customise the targeting ratios of the components and their chemical compositions to optimise LipTide for your indication.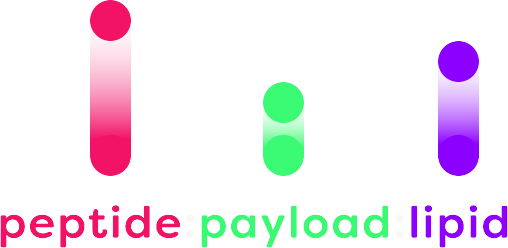 We will work with you and design a proof of concept study based on your priorities and resources. We can undertake all the customisation using our own resources here in the UK. Alternatively, one of our manufacturing experts can come to your laboratories to customise LipTide, allowing you to evaluate it in your own in-house in vitro and in vivo assays. Often, our bespoke programmes are in between these two options and each one forms a unique collaboration.